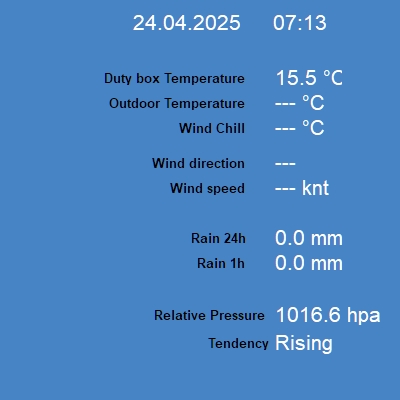 Race Room - Web Cam and Weather Station.
Note: Other monitored and recording CCTV cameras are in operation by Hollowell Sailing Club. This is for evidence in the prosecution of crime and for the safety of its members.
---
Rewind Our Web Cam
Note: This links to an external website.
---
Windguru Forecast for Hollowell
Thinking of joining us? We suggest you make a visit to the Sailing Club; have a chat and a look around. See our 'Sailing Programme' for opening times. Contact our Membership Secretary - Ruth Cross, if you have a query.